Series 415 Side Fusion Tapping Saddle
The female tapping saddle is a barbed, mechanical design which is hydraulically compressed into the polyethylene or pipe quality copolymer material. A stainless steel compression ring is added to ensure maximum pullout strength. This low-profile heavy-duty design allows the corporation stops or valves a secure connection to the outside wall of the HDPE pipe. The tapping saddle can be installed with standard side fusion equipment.
The female threaded coupling outlet is pressed into various base pipe sizes ranging from 1.5"-4" and the base can be machined to the radius needed for the main size for fusing to the main at the jobsite.
All threaded transitions can be made to be AIS (American Iron and Steel) or BABA compliant upon request.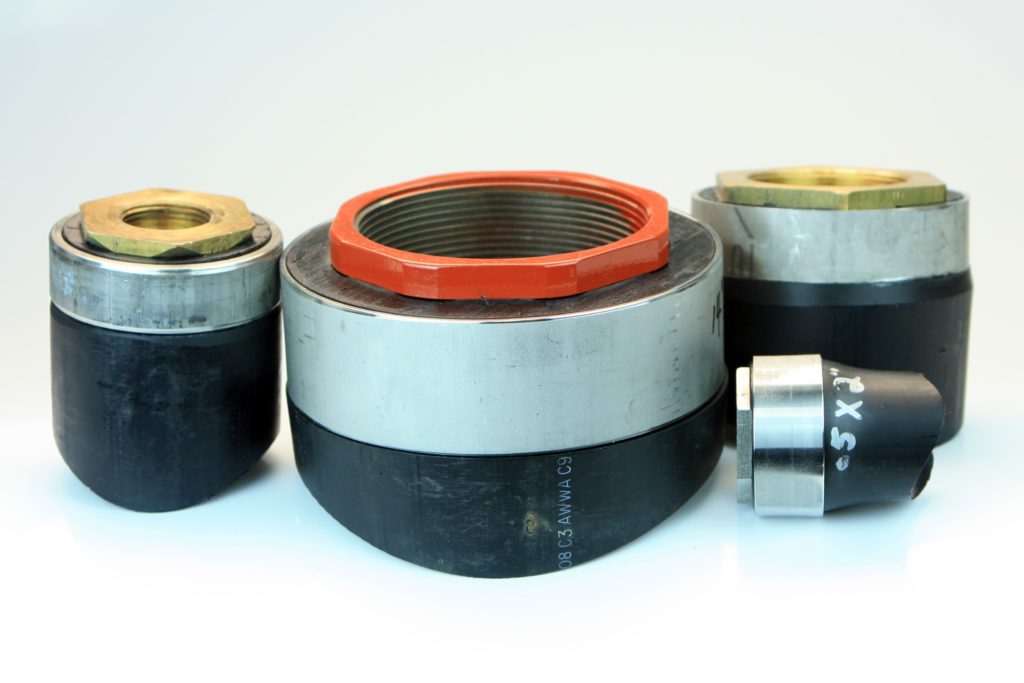 Meets ASTM D1598, D1599, and AWWA C906
Branch outlet sizes .5″-2″ NPT or CC thread (AWWA thread)
Main size 2″-64″ diameters
Base size available 1.5″, 2″, 3″ or 4″ pivot head
Full Pressure Rated 335 PSI
HDPE Branch Saddle PE 4710 ASTM D3350 (Black) Cell Classification PE445574C
Stainless Compression Ring uses grade type 304 or 316
Meets NSF 61, listing PM13569