Series 737 ID Controlled PVC/HDPE Transition Fitting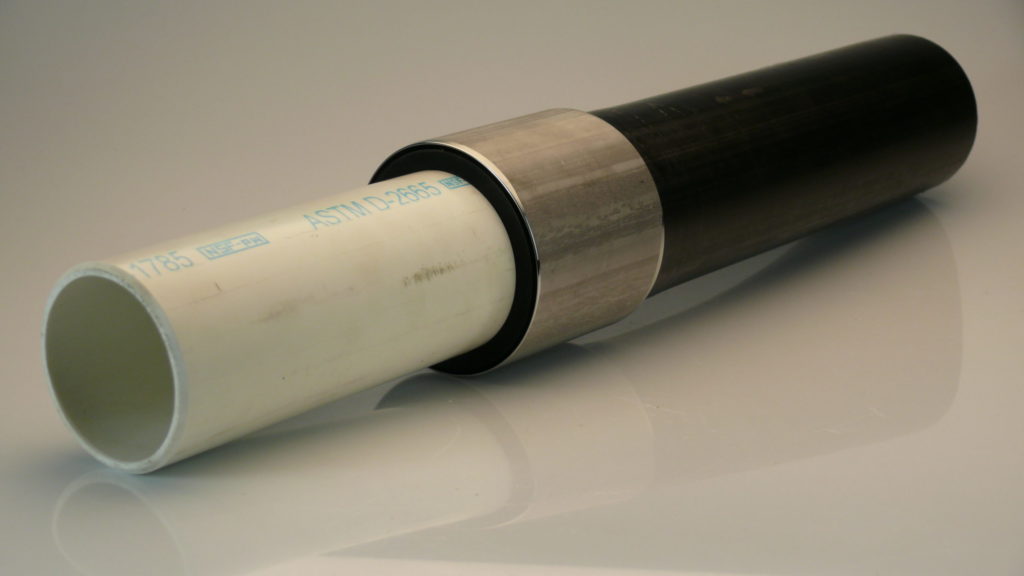 The transition fitting consists of a two-piece construction manufactured of PVC pipe and high-density polyethylene (HDPE) pipe. The two materials are joined together by hydraulically pressing the HDPE pipe onto the PVC fitting. The PVC fitting is machined out of PVC pipe.
The PVC fitting has external barbs machined on one end of the fitting. The HDPE pipe is hydraulically pressed onto the PVC fitting with the barbs. A stainless steel or PVC ring is pressed over the top of the HDPE pipe compressing the pipe onto the barbs.