Series 657 Aquatherm® Pulling Head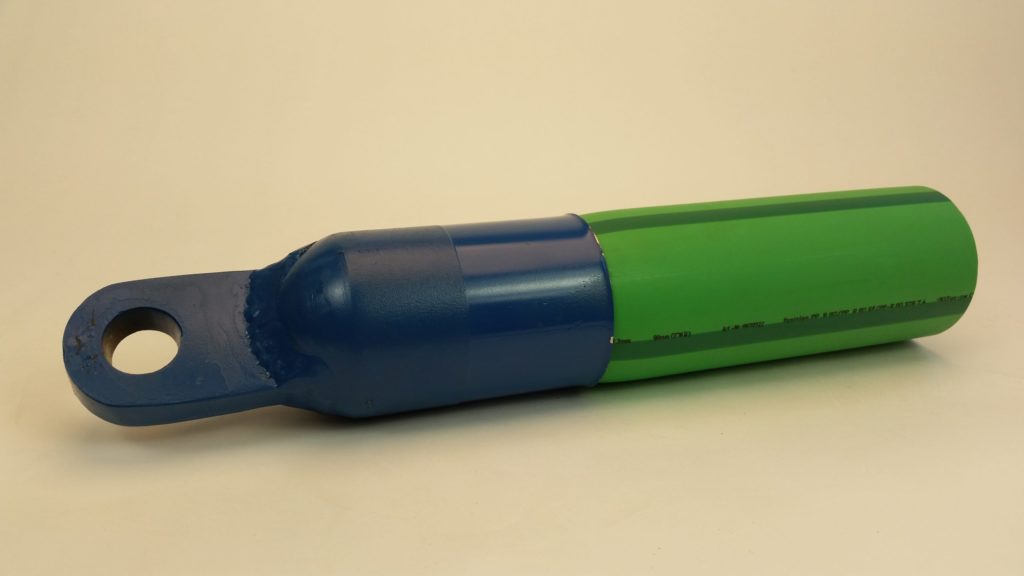 The Aquatherm® pulling heads are constructed with a single-eye rated to the safe pulling strength of the pipe installed. The design of the pulling heads allows them to be fully pressure rated and sealed not allowing drilling fluids and other contaminates to enter pipe. In addition, Poly-Cam offers a female threaded port for ease of pressing the line after the pull.
The Poly-Cam pulling head utilizes a multi-level mechanical barb system which is hydraulically compressed onto the Aquatherm® polypropylene-random PP-R resin, fusiolen.
For further information please contact your Poly-cam distributor or representative.
Size range from 20mm- 630mm diameter

Pipe is available in green, blue, and lilac

Wall thickness Standard Dimension Ratio (SDR) is available in 17.6, 11, and 7.4

Optional female threaded port for testing (additional charge)

Round nose design for easy of pulling

Strong steel construction for longevity

Pressure-sealed design