Series 867 ID Controlled Weld-On Flange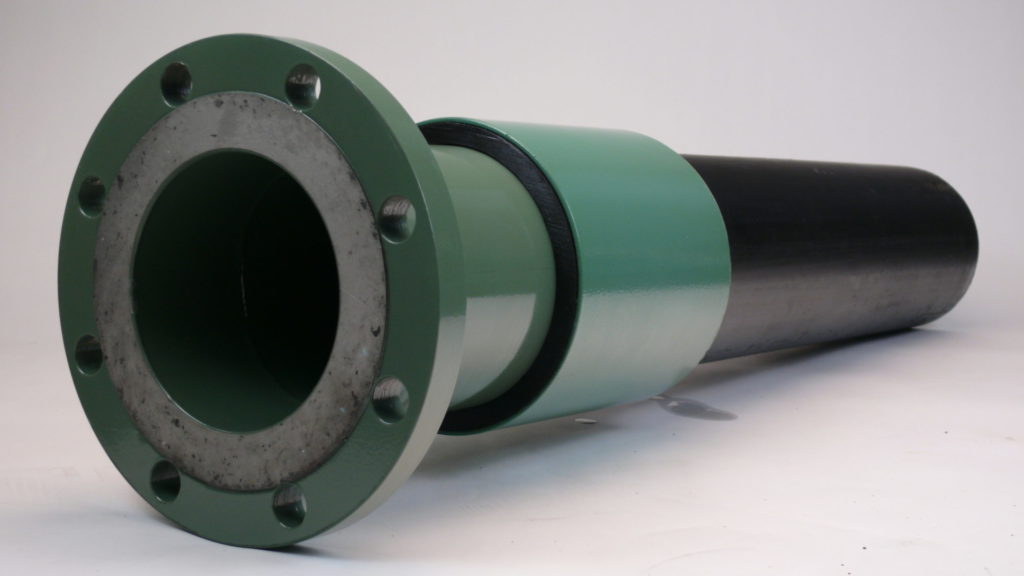 The Poly-Cam ID-Controlled Flange Transition is a restraining, multi-level barbed transition fitting. This design allows a non-reducing, smoothbore transition between the HDPE and steel pipe. It is hydraulically compressed into the polyethylene or pipe quality copolymer material.
The Poly-Cam ID-Controlled Flange transition is designed to provide a smooth, interior transition between the steel pipe and the polyethylene pipe. The connection between the steel fitting and the polyethylene pipe is accomplished with a multi-level barb system and a compression ring supporting the connection. The multi-level barb system provides the sealing connection between the steel and the polyethylene pipe. The interior of the fitting contains no sharp edges in which pipeline cleaning pigs can be caught or damaged. The weld-on is coated with an epoxy coating. The compression ring is constructed out of carbon steel material and coated with an epoxy-coated material.
Tested and complies to ASTM D2513 Category 1, ASTM 1973-05, D1599, D1598
Sizes range from .5" to 24" in both Carbon, 304, and 316 stainless steel pipes.
Flange dimensions to ANSI B16.5. Available in standard pound rating: 150, 300, and 600. Raised and smooth face designs available upon request.